From Kenyon Blogs - October 28, 2013
So it's no secret that Kenyon is one of the most gorgeous places in America. (That might be a hyperbole. But Kenyon is really beautiful.) This time of year is my favorite at Kenyon. The leaves are changing, the weather is perfect (sweater weather in the morning, lay-in-the-grass-and-sun-yourself weather in the afternoon), and the doom of winter seems like a distant, almost implausible possibility. So, here are the top ten places you need to visit this fall through the eyes of Instagram.
10. Ransom Hall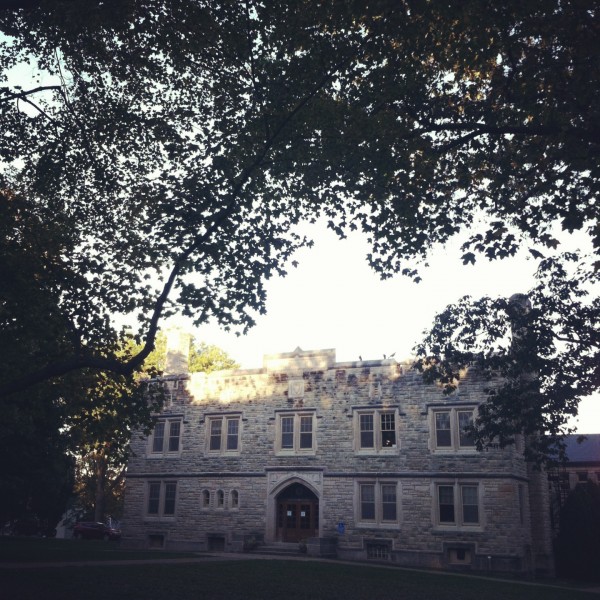 I saw a crow sitting on top of one of the crow statues the other day. There was no fooling him. Visit Ransom Hall, and maybe you'll see some weirdly intelligent birds too! (Also, this is where admission is located, so you'll probably be visiting here first anyway. Easy checkmark on your list.)
9. The Graveyard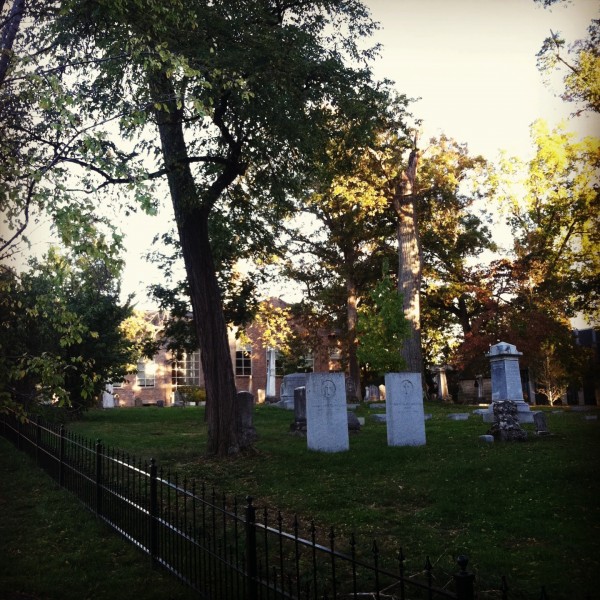 If there is ever the right time of year to casually hang out in a graveyard, it's now.
8. Gund Gallery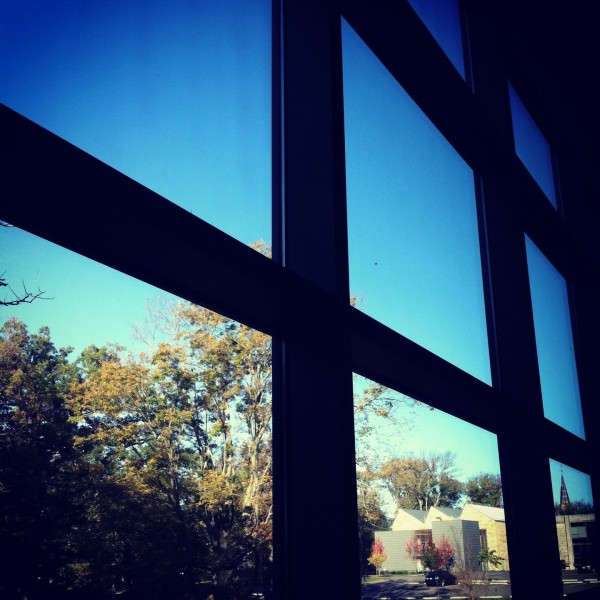 The sun coming through the skylights illuminating the art... yes yes yes.
7. Wiggin Street Coffee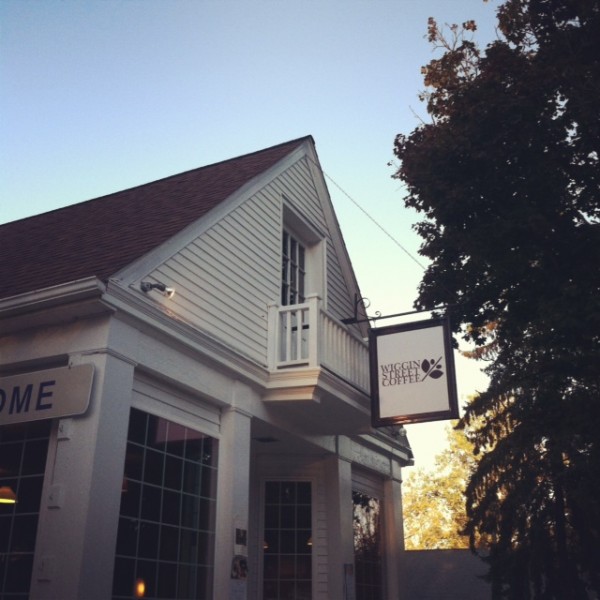 They have pumpkin-flavored lattes. Nuff said.
6. The KAC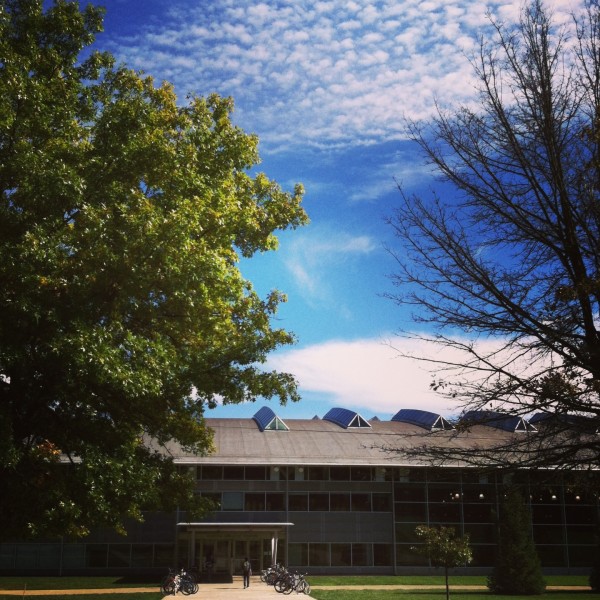 The KAC is full of windows. The windows let you see the beautiful fall foliage. Thus, you should visit the KAC.
5. Rosse Hall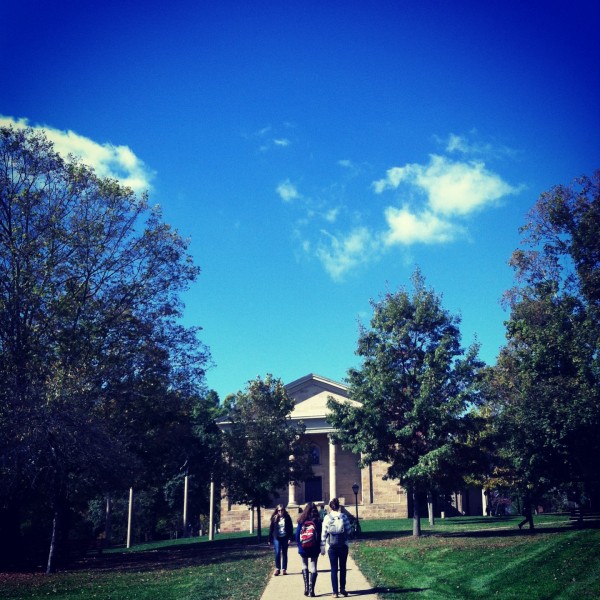 The dancing angels love fall too. I can just tell. They look so happy.
4. Peirce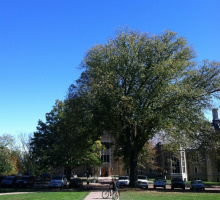 (Unsure why this pictures is tiny. Sorry. Here it is on my Instagram.)
Peirce is very fall-y this time of year. In the servery, we're starting to see the watermelon season die down and the squash season really take flight. Gourdzilla should be arriving any day, I presume!
3. Old Kenyon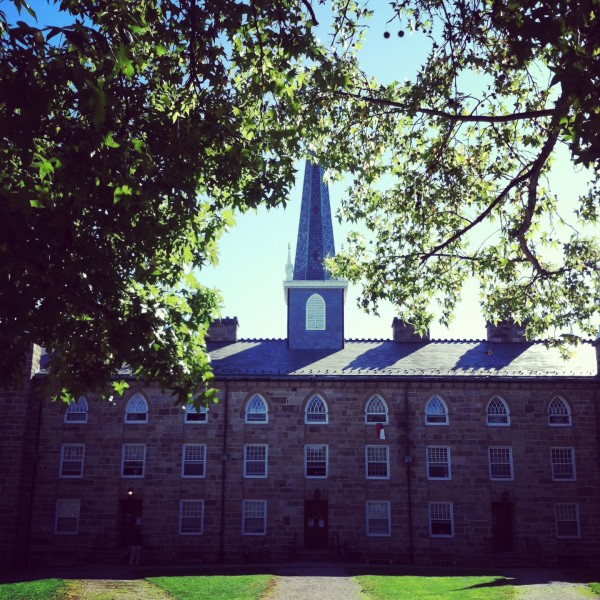 Ah yes, my humble abode for the semester. The way that the light hits it is hard to explain. You've just gotta see it for yourself.
2. Middle Path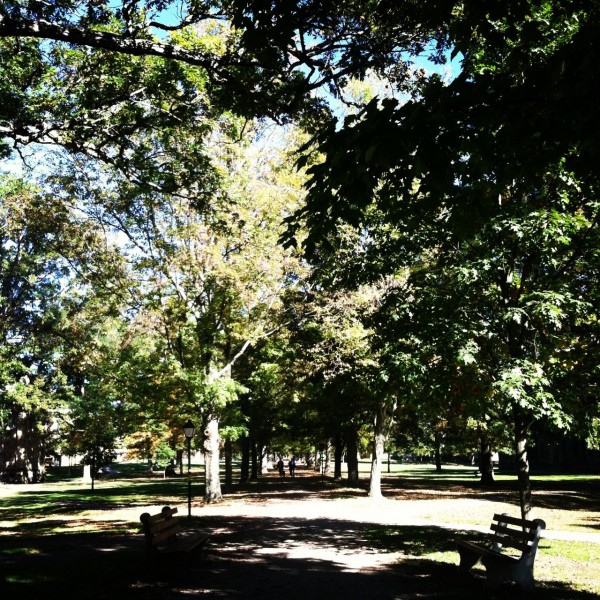 It's not quite there yet, but in a few weeks the trees will be every shade of orange and yellow and red that you can imagine. When my mom was here last year, we spent an embarrassingly long time collecting pretty leaves along Middle Path. But don't let people judge you- collect to your heart's desire!
1. In fact, any tree at all will do.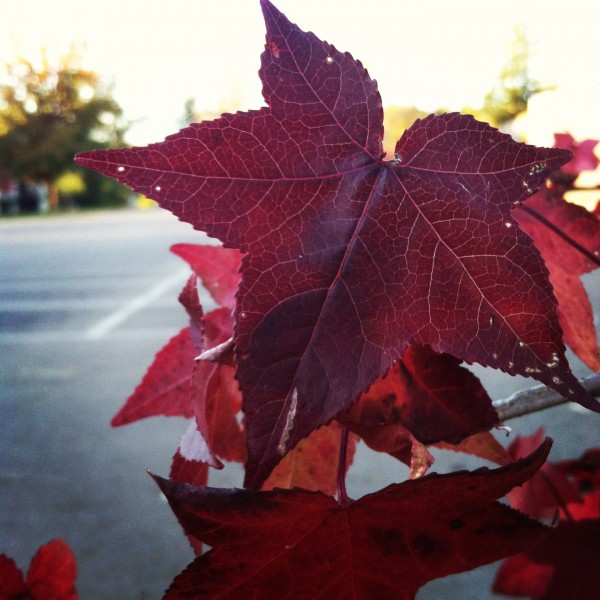 Ohio has seasons. This shocked me when I came here. In Fargo where I'm from, the world just freezes over one day and the bright green leaves are stopped in their tracks and dropped to the ground. Fall doesn't exist there. But here! All of the trees are on FIRE. And it's beautiful.
A disclaimer: No, this list is not exhaustive. Kenyon is really beautiful, and you should probably just come visit all of it especially if you're here anyway.
Read the Original Post